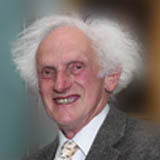 Professor Tomkin is a graduate of Trinity College Dublin. He trained as physician in General Medicine, Diabetes and Endocrinology. His special research interests are in the field of lipidology (cholesterol and triglycerides), atherosclerosis and diabetes.
He has written more than 100 papers in international peer-reviewed journals and has been invited to speak at many international meetings.
He has been president of the Association of Physicians of Great Britain and Ireland, vice president of the European Association for the Study of Diabetes and president of the Irish Endocrine Society and Irish Hyperlipidaemia associations.
He is past Chairman, and now President of the Diabetes Federation of Ireland. He is Director of the Diabetes Institute of Ireland at Beacon.
Information
Monday: …
Tuesday: …
Wednesday: …
Thursday: …
Friday: …