Urology is the field of medicine that deals with the diagnosis and treatment of diseases of the genitourinary tract.
The conditions treated in urology include: men and women with urinary symptoms, urinary tract infection, tumours of the urinary tract (kidney, bladder, prostate, testicular and penile), kidney stones, erectile dysfunction, fertility issues and many more.
The chance of needing to see a urologist at some point is high because the problems they deal with are very common in the general population. For example, prostate cancer is the most common cancer in men and urinary tract infection is the most frequently encountered infectious disease. In addition, the treatment of urological problems is becoming more common because of several factors, including: an aging population, increased awareness of diseases such as prostate cancer and because people nowadays are less willing to put up with urinary symptoms.
For more detailed and specific advice on treatment of urological conditions you will need to be seen by a specialist.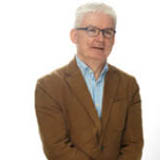 Robert Flynn FRCS(Urol), CCST in Urology is a graduate of Trinity College Dublin (1989). He undertook his basic surgical training on the Dublin Surgical Rotation (FRSCI 1993). He continued his urological training in London and…
read more