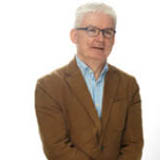 Robert Flynn FRCS(Urol), CCST in Urology is a graduate of Trinity College Dublin (1989). He undertook his basic surgical training on the Dublin Surgical Rotation (FRSCI 1993). He continued his urological training in London and South Wales in the UK (1993-1999).
He was appointed Consultant Urologist at the Princess of Wales Hospital, Bridgend, Wales (2000-2004). He returned to Ireland as Consultant Urologist at the Tallaght Hospital and the National Rehabilitation Hospital, Dun Laoghaire in 2005. He commenced practice in the Beacon Hospital in 2006.
His areas of expertise include minimally invasive surgery, including Robotic and Laparoscopic Surgery, stone disease and Neuro-urology. He offers a comprehensive upper tract service including Laparoscopic/Robotic nephrectomy, Partial Nephrectomy and Pyeloplasty and Robotic Radical Prostatectomy.
His academic achievements include over 20 peer-reviewed publications. He is a Clinical Senior Lecturer at TCD, the Training Programme Director in Urology for Ireland, and an Intercollegiate FRCS(Urol) examiner since 2008 to date.
Information
Monday: 09:00 am – 05:00 pm
Wednesday: 09:00 am – 05:00 pm
Thursday: 09:00 am – 05:00 pm